MKR Metzger GmbH in Monheim has a total of 55 employees in its consulting, development, design, sales, service and administration departments. Support for customers abroad is provided by long-standing local partners. Know-how and problems solutions from MKR are mainly used in metalworking production firms as well as in other industries; these include, for example, suppliers of the automotive industry in Europe, North America and Asia. Other customer groups include companies specialised in coating as well the disposal of hazardous waste. MKR Metzger GmbH is wholly-owned by the Metzger family.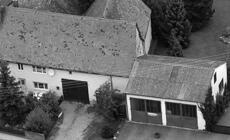 As a sales representative in the chemicals industry, Anderl Metzger recognised the economic potential of more sustainable handling of liquids.
In 1990 he became self-employed in Monheim. A mobile high-performance filtering unit for removing tramp oil from process media was the first product of the once one-man operation, MKR Metzger. In response to the urging of customers, further innovations for economic reclamation of liquid media followed.
Centrifuge technology for (ultra-)filtration was added. MKR uses evaporation to reduce the ever-increasing disposal costs.
TIMEFRAME
2012
Increase in production capacity: Construction of a further new production building
2010
Development of the RT evaporator for digestate treatment in biogas plants
2008
MKR extends its premises to include training rooms
2007
MKR presents the first MKR briquetting at the EMO in Hanover
2006
Certification to ISO 9001
2005
MKR takes over the Danish firm EnvoTech, ET evaporators immediately added to the product range
2001
Extension of the company building
2000
MKR launches the TrenMaster series on the market
1997
MKR starts with ultrafiltration & evaporator type RVD
1997
Move into the company's 1st own building
1990
Foundation of MKR